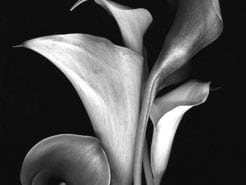 On Friday July 18th 2008 at the age of 82 years.
He was the loving father of John Jennings (susan), Richard Jennings (Kathleen), and Donna Jennings-Byrd (Robert) and grandfather of Tracy Cowhick, Lynzey Jennings, Brandon Cowhick, David Hogan Jr., and Shawn Cowhick and soon to be he great grandfather of Lillia Politte.
World War II naval veteran, sportsman, businessman, husband, father and grandfather, Albert Jennings passed away in his sleep after a long fight with pulmonary heart disease at the age of 82. He lived his life and in doing so he provided an example for those he leaves behind. Through his example he instilled a life long love of learning and an endless curiosity in those around him.
A man of many talents and achievements he was perhaps most proud of his children and grandchildren and their accomplishments. Whatever achievements we may attain in life are in no small way a result of the help, guidance and example he so freely gave. His absence will leave a void in the lives of those he knew, but we will remember him always and he will forever be a part of us.