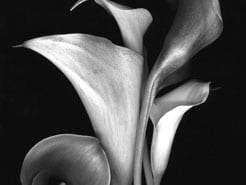 Antonio Lakese Calvin II was born March 1, 1991 to parents Michelle Calvin Green and Antonio Lakese Calvin Jr. Antonio confessed his faith to God with Reverend Ronald Vail of First Baptist Church Webster Groves, Missouri. In the year of 2005, April Antonio was baptized by Reverend Kenneth E. McKoy of Blackwell Chapel African Methodist Church. Antonio loved his church family and was dutiful member until he moved from the area.
Antonio loved life and family to the fullest. He always stated I have lots of cousins and loved them all. Antonio's other family outside of relatives were his continuous friends from the Webster-Kirkwood Little Football League and later Mathew Dickey Boys Club. Antonio made friends easily and older adults loved his mannerism and politeness. He always answered yes mam and no sir which was something parents taught years ago. When Antonio disagreed with something he just shook his head in "no-no" manner. Antonio was also a member of the Prince Hall Builders, of the Most Worshipful Prince Hall Grand Lodge, Free and accepted masons. It was unfortunate that he was unable to remain a member but he never forgot the teaching he learned.
Antonio was a sweet child and wanted until death to just love life. Going from home to grandmothers and sufficient others parent home eating good home cooked full.
If he could have he would feed all his friends everyday; If he could have he would have moved his mom into a mansion with the best of everything; If he could have he would have given his heart to all the world to have peace and love; If he could have he would have his younger brother Patrick in an expensive private school to better himself; If he could have he would have built a home for he and his dad, just for them to enjoy being together daily. The world love was created with Antonio in mind, because give loved and trusted every one and called all he thought a lot of "His Friend."
Antonio Lakese Calvin II memories have been left to be enjoyed by his parents Antonio Lakese Calvin Jr. his father and Michelle Calvin-Green his mom. His little brother Wesley Patrick Calvin and his gorgeous sister Sherrie Green. Two nurturing Grandmothers Patricia Wright-Jefferson (Don J. Jefferson-Grandpa J) and Mary D. Gree. A grandfather William C. Calvin (Phyliss); Uncle William r. Calvin (Cassie); Lynn Green (Mona); Stevie Green; Mario Wayne; Milton Stove; Christopher Calvin; Loving Aunts Tracey Green; Regina Stover; Michele Stover; Courtney Stover; Bernadine Calvin; Carolyn McElrath (Leon). Two beautiful Children Janiyah Nevaeh Calvin and Antonio Lakese III. And mother of his beautiful children Jalissa and Kelli. A host of cousins, relatives and friends.
God has you in his arms now forever
And
Forever we will love you, Antonio Sr. and Michelle.