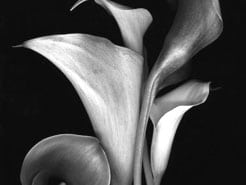 Beloved husband of Maris Berg, father of Dr. Daniel Berg and Michael Berg.
Adored son of Ruth and the late Dr. Ralph Berg and brother of Barbara
(Robert) Cohn.
Edward was director of Ophthalmology at Jewish Hospital in 1971 and 1972 and
Washington University Assistant Clinical Professor of Medicine from 1972
until his death. He was Captain in the US Air Force and Air Force Chief of
Ophthalmology for the Pacific region, stationed at Clark AFB and Special
Consultant in Ophthalmology for the Republic of Korea Forces 1968-1970.
He was in a rewarding private practice with Harry Rosenbaum and then with
dear friend Dr. Ron Bilchik at West County Ophthalmology until pancreatic
cancer forced his retirement. He missed the sincere connection he had with
his patients. After retirement he worked with the Admissions Department of
Washington University Medical School.
He felt privileged to explore remote areas of the world and perform surgery
in Nigeria, Bolivia, Mexico and Guatemala as a volunteer.