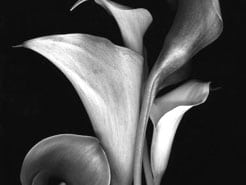 Mrs. Helen Mae Johnsonwas born in Greene County Alabama on July 5th,1921 to the marriage of Mr. Walter Wilbon and Mrs. Viola Murphy Wilborn Taylor.
Helen, the oldest of seven children confessed Christ at an early age. During the mid 1940's she married Mr. Webb Johnson, and would later move to St. Louis Missouri.
She Departed this life Moday, December 10, 2007 at Barnes Jewish Hospital.
She leaves to mourn her passing, her loving children Lillian, James and Luvenia Johnson. Son-in-law Percy Hayes; daughter-in-law Elizabeth Wiley Johnson and thirteen Grandchildren, seventeen Great-Grandchildren, and a host of other relatives and dear friends.