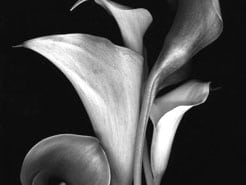 Elva LaVerne Eller VanMierlo, 99, of Belle Fontaine Neighbors, Missouri, died peacefully at 12:45 p.m. Sunday, June 15, 2008 at DePaul Hospital in Bridgeton, Missouri.
She was born Aug. 27, 1908 to Samuel Newton Eller and Lillian Valentine Jerden Eller in Bayle City, Illinois. She married Louis Emil VanMierlo Nov. 6, 1948 in St. Louis, who preceded her in death in May of 2007.
She is survived by a daughter, Elaine Kathlene Mathews, and two grandsons, Paul VanMierlo Mathews and James Foster Mathews, of Germantown, Tennessee. Also surviving is one sister, Edith Carolyn Eller Schneider of Cassville, Missouri. A sister, Edna Lucille Eller Wohlwend of St. Louis, and a brother, Earl Lorn Eller of Peoria, Illinois, preceded her in death.
After graduating high school in Ramsey, Illinois, she worked for a shoe factory in Vandalia, Illinois. Later she studied to be a nurse and was soon after commissioned a 2nd Lieutenant in the U.S. Army, serving as a nurse during World War II. She continued nursing in the St. Louis area after the war. She was an active member of the Belle Fountaine Baptist Church.