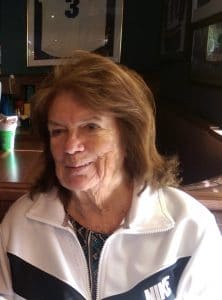 Betty June (Sissom) Sachtleben, of St. Louis, MO, passed away peacefully on Tuesday May 10, 2022 at the age of 92. She was born on October 29, 1929 in Centrailia, Illinois to Charles William and Nellie Josephine (Winstead) Sissom.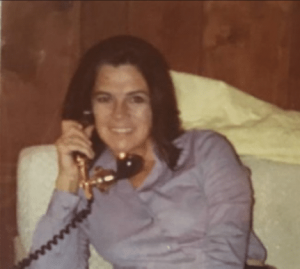 Betty was preceded in death by her parents, Charles 'Charlie' Sissom and Nellie Westerman, and her brother Carl Roe.
Betty has been married to her husband Roland Sachtleben for 71 years, and together they have 5 children, 10 grandchildren and 3 great grandchildren. 
Her legacy will live on for many years to come, all because two people fell in love and chose to create such a large loving family. Betty enjoyed spending time with her children, grandchildren, great grandchildren, and her beloved dogs. She loved the summer sunshine, their pool, and especially enjoyed yearly family vacations to the Lake of the Ozarks and Florida beaches with the entire family.
Betty graduated with her Bachelor's and Master's Degrees in Social Work from Washington University in St. Louis. Her career included working as a school social worker for Parkway School District, and working in private practice for Missouri Counseling Service.
Betty will be greatly missed by her surviving family which includes her husband Roland Sachtleben; her son, Dr. Stewart (Sue) Sachtleben, DDS; her daughter, Cindy (Hines) Sachtleben, JD; her son, Sherwood (Nancy) Sachtleben; her son, Sanford (Luciann) Sachtleben; and her youngest son, Kris (Tricia) Sachtleben; ten grandchildren, Lydia and Dustin (Sarah) Hines, Ryan, Alex, and Katie Sachtleben, Sierra and Sabrina Sachtleben, Tristin, Wyatt and Victoria Sachtleben; and three great grandchildren, Landon (Hines) Orozco, Peyton and Logan Hines.
A memorial service for Betty J. Sachtleben will be held at 11AM on Saturday, May 21, 2022 at King of Kings Lutheran Church
Services
13765 Olive Blvd.
Chesterfield, MO 63107
Directions
A private burial will take place at a later date. 
A visitation for family and friends will be held prior to the service beginning at 10AM, at King of Kings.
If you wish to make a donation, in lieu of flowers, the family asks that memorial donations be made to King of Kings Lutheran Church, in Chesterfield, Missouri in Betty Sachtleben's name.