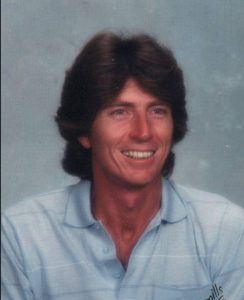 Carl Kent Tate, of Galatia, IL, died of respiratory failure caused by Q fever on April 29th, 2022, at the age of seventy-two. He was born on September 29th, 1949 in Eldorado, IL- the elder son of the late Harold Eugene Tate and Virginia Lee Gibson (Hall).
Carl was a graduate of Galatia High Schoo., class of 1967. Following graduation, he joined the United States Army and served in the Vietnam War. Upon returning home from the war, he was stationed at Fort Meade, MD where he met and married his wife, Pamela Snyder. They celebrated 50 years of marriage in December.
After the Army, he enrolled in Howard Community College in Columbia, MD. Carl was an avid fisherman who enjoyed the outdoors and the thrill of the catch. He was always up for helping others and would talk to you for hours about the subject of your choosing. He was best known for his profound sense of humor and contagious smile; he had the ability to brighten the mood in any room.
Preceding him in death were his parents, Harold Eugene Tate and Virginia Lee Gibson (Hall). Surviving him, in addition to his wife, Pamela (Snyder) Tate, are his daughter, Rebecca (Tate) Gerber and her husband, Loren of Whiteland, IN and daughter, Holly Tate of Galatia, IL. Carl also has five grandchildren- Abigail Gerber, Tucker LaBarge, Tate LaBarge, Kaitlyn Gerber, and Whayland Tate. He is also survived by his brother Harold Eugene Tate and his nieces and nephews.
A celebration of life will be held at a date TBD.