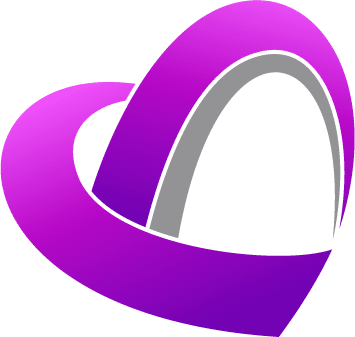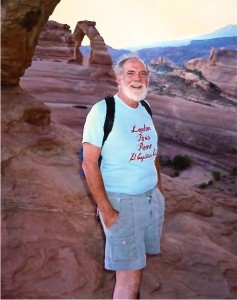 Dan Murphy was born in Buffalo, New York, in 1940 to Lillian and Ivan Murphy. After receiving his degree in history and archeology from the State University of New York, Murphy moved to his adopted New Mexico. Murphy was an opera singer in the chorus of the Metropolitan Opera in his younger years and continued to sing for various congregations and occasions throughout his life. He worked at the UN, and was a US Coast Guardsman, carpenter, and teacher, and an Elder Hostel guide. He learned to fly small planes before he learned to drive, and was a pilot for much of his life.
Dan joined the National Park Service in 1969 and worked in Arches National Park, Grand Canyon, Tetons, Salinas Pueblo, the Gateway Arch and the Sante Fe regional office in a variety of assignments including archeologist, park ranger, writer/editor and historian. As an archeologist at Salinas Pueblo National Park he founded the Gran Quivira Conference on Spanish Colonial History. He wrote several books, including, "New Mexico, The Distant Land", and the award winning "Lewis and Clark, Voyage of Discovery." He contributed to the design and creation of the Museum of Westward Expansion at the Gateway Arch in St. Louis, travelled to Ghana and Sierra Leone to assist in the development of a national park service there, and wrote and edited a wide number of interpretive and educational publications for the park service. But maybe his strongest legacy was as a mentor, trainer, coach and instructor for permanent and seasonal rangers who had the good fortune to find themselves in the same classroom or around the same campfire. Always intellectually curious, a powerful public speaker, Dan had a wonderful sense of humor and sense of adventure.
Dan was instrumental in the founding of Canyonlands Field Institute, an organization promoting understanding and conservation of the Colorado plateau. He was also a river runner and guide, spending many of his most memorable days in the canyons of the the Colorado and San Juan rivers.
After retirement he was the caretaker for Cunningham Ranch, a Nature Conservancy property in Cisco, Utah. In his later years he lived in Bluff, Utah, Salt Lake City with nephew John, Santa Fe, and St Louis.
Dan Murphy passed away Sunday morning, June 14, 2015 in St Louis, MO of congestive heart failure. He is survived by brother and sister–in-law Dale and Barbara Murphy, sister Mary Ellen Wheeler, children Russell Murphy, Laurie Murphy, Susan Reynolds, and Kathleen Murphy, grandchildren Ian, Ethan, Alex, Ciaran, Max, nephews, and Patricia Hoyer.
In memory of Dan donations can be made to: Canyonlands Field Institute The bottom of the donation page has a place for memorial contributions. Thank you!
For information regarding the memorial please email Kathleen at katjanmurph@gmail.com