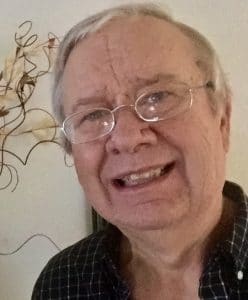 David Wayne Linkeman, age 64, of Rolla, Missouri, passed away at St. Luke's Hospital in Chesterfield, Missouri on September 11, 2021. David was born in Dubuque, Iowa on September 17, 1956. His father was Charles William Linkeman, and his mother, Delores Phoebe Jenson (nee) Linkeman.
David graduated from Rolla High School in 1974 and went on to graduate from the University of Missouri in Rolla, with a bachelor's degree in Engineering Management in December 1979. He also studied Petroleum Engineering at UMR, and as part of this, worked on gas wells in the summer of 1982.
David enjoyed fly fishing, and the outdoors. As a young boy, he was actively involved in the Boy Scouts. One of his accomplishments as a scout was to hike the 187-mile Chesapeake & Ohio Canal Historic Trail.
David obeyed the gospel in baptism in November of 2017 and was a faithful and active member of the Church of Christ on Old St. James Road in Rolla, Missouri. His favorite scripture was John 10: 11-18.
David was preceded in death by his mother in 1971, and his father in 2003. Surviving is his sister, Brenda Sue Linkeman, of Rolla, a brother, Cory Joe Linkeman, sister-in-law, Jane Linkeman, and two nieces, Emma and Molly Linkeman of Vichy, Missouri, a special cousin, Sharon Inman, of Wood River, Illinois, and many beloved cousins.
David was a kind and generous person, loved by many. He liked to help people in any way he could. He will be greatly missed. A memorial service will be held at 2 pm on Sunday, September 19, at the Church of Christ on Old St. James Road in Rolla. David will be interred in the Rolla Cemetery. We wish to thank all the staff at St. Luke's Hospital for the compassionate care they provided to David.