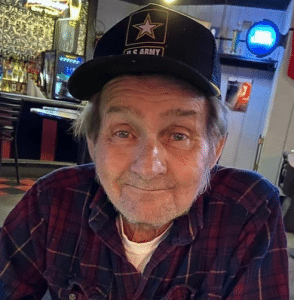 Dearl was born on May 30, 1948 and entered into eternal rest on November 20, 2021 with his loved ones by his side.
Dearl was a loving husband to the late Karen Holt, and beloved father to Stephanie (Richard) Blankenship, Pamela (Ronald) Coleman, Rodney Gardner, and Scott Holt; grandfather to Heather (Floy) Stevens, Dawn (Josh) Wilder, Taylor Coleman (Jonathan Jennemann), Kayla Coleman (Tyler Kofron), Morgan Holt (Logan Shields), Rodney Gardner III, Scott Holt Jr., and Karissa Concialdi; great-grandfather to Alexa, Brayden, Elijah, Kinsey, Floy Jr., Oliver, Skylar, and Barrett.
Dearl was a loving son to the late Alta Ramsey and Eugene Holt, and beloved brother to Brenda Garavaglia, Peggy Holt, Randy (Shirley) Holt, Robert (Robin) Dismang, Mike Holt, Regina Conley (Steve Roberts), Joyce (Fernandez) Smith, Jimmy (Jessie) Holt, and Cherie (Clyde) Montgomery.
He was met by those who preceded his death; mother Alta Ramsey, father Eugene Holt, step-mother Doris Holt, son-in-law Richard Blankenship, wife Karen Holt, sister Cherie Montgomery, and brother-in-law Clyde Montgomery.
Dearl served in the United States Army during the Vietnam War, where he received two Purple Heart Awards. He was the true definition of a soldier. He was determined to fight through every single battle life ever threw his way. There was not a single person he met that he did not befriend. His loyalty, strength, and love for his family, friends, and country was completely admirable. 
There are many wonderful memories that will always be treasured with our dearest son, brother, husband, father, grandfather, great-grandfather, uncle, brother-in-law, father-in-law, cousin, and friend.
The burial at Jefferson Barracks will be held at a later date, as well as a "Celebration of Life" in lieu of a Memorial Service… per Dearl's requests. The family will keep everyone posted of this date.