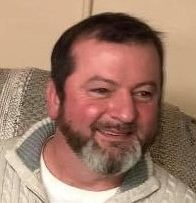 Derek Michael Pratt, of St. Louis passed away on Wednesday, May 4, 2022 at the age of 44 from a car accident.
Derek was born June 10, 1977 to Amerson Pratt Jr. and Susan (Hegel) Pratt in Newport News, Virginia. He was the beloved husband of Kelly (Pinkerton) Pratt and loving father of Trey Pratt (Kenzie Giorgi), Paige Pratt, and Dylan Pratt. Derek was a loving brother to Carissa (Pratt) Altman (Andrew Altman), Loving uncle, nephew and friend to many.
Derek was a skilled tradesman working as a union painter out of local 115/(46). He worked for Jos. Ward Painting Co. his entire career as a union painter.
Celebration of Life Service will be held at Oakville Elks Lodge on Tuesday, May 17th, 2022 from 4:30pm to 8:30pm located at 2726 Oakville Elks Ln, St. Louis, MO 63129.