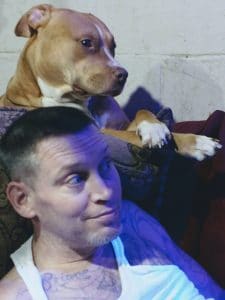 Donald Arthur Hedrick II, passed away November 21, 2021 after a long fight with cancer.
Donald was born October 24, 1980 to Donald and Sheila, he was the father of Briana and Donald III, brother to the late Laura Rodebaugh, dear grandson, uncle, nephew, friend to many, and best friend to Karma.
Celebration of life will be held, November 28, 2021, 1:00 pm at the VFW hall, 215 Military Road, St. Louis, MO 63125.