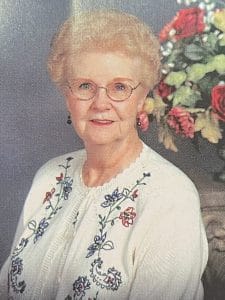 Edith Garcia passed away on May 6th, 2022. She is survived by her three children Carol Tadros, Leslie (Dave) Breckenkamp, and Joseph Garcia. She was a loving grandmother to Robyn (Tom) Abbruscato, Matthew Breckenkamp, Mary Kathryn (Johnathan) Burris, and Nicholas Garcia, and her great-grandchildren Morgan and Tatum Abbruscato, Astrid Breckenkamp, and Harrison Burris. She was preceded in death by her husband of 56 years Manuel Garcia and her son Christopher Garcia.
She was a caring loving person to her family and friends. She will be missed.
Private family graveside service to be held.