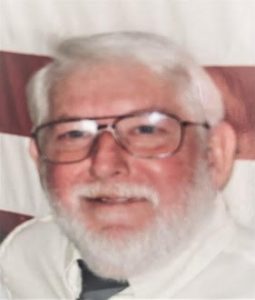 Edward Nikolaisen, 78, passed on November 25, 2021. He was a wonderful, loving and faithful husband, brother, father, grandfather, great grandfather and friend. He will truly be missed however he will remain in our hearts and memories forever.
He leaves behind his wife, Judy (Stumborg) Nikolaisen of 22 years. He was a brother to Geraldine Warren and Virginia (Dave) Sullins; father to Tony (Paula) Nikolaisen, Laura Brewer, Thomas (Tracie) Nikolasien, Magen (Jacob) Paske, Jennifer Johnson, Brian (Anna) Stacy, Amy Stacy and Seth (Jene) Stacy; grandfather to Brandon, Kelsey, Jessica, Hannah, Jake, Noah, Nathan, Emery, Killian, Thea, Alyssa, Andrew, Alex, Kiera, Kobe and Kami; and great grandfather to Bentley and Greyson.
There will be a Celebration of Life at his home on December 11, 2021 from 2-6 so that we can enjoy the good times and come together for support through the difficult times. Let's go Cards!!
Instead of flowers, we ask that you make a donation to the American Heart & Stroke Association.