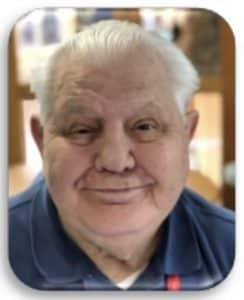 Engelbert Gustave Knaus died on August 15, 2022 at Friendship Village – Sunset Hills.  He was 90 years old.  Ed was survived and adored by his daughters, Constance Bennett and Catherine Westbrook; grandchildren, Geoffrey Schuessler, Erin (Christopher) Schuessler Vecchiarelli, StJohn (Melissa) Westbrook, Hunter Westbrook; and great-grandchildren, Avery Vecchiarelli, Ayla Westbrook, and baby Vecchiarelli. He was preceded in death by his parents, Engelbert and Clara (Lamack) Knaus; his wife of 60 years, Barbara (Gerbersman) Knaus; daughter, Christine Kristof; son, Engelbert Gustave Knaus, Jr; and sister, Mariean Edom.
Born on November 16, 1931 in St Louis, Missouri, "Eddie" was proud of his German heritage. He grew up in, and later owned, Knaus' bakery. Ed was a graduate of Western Military School and Washington University. He served in the US Army during the Korean War.  For over 50 years, Engelbert was a Certified Public Accountant and served as St Louis County Auditor in the 1980s.
Ed was a member of Meridian Lodge #2 A.F.A.M., Moolah Shrine Temple, and Moolah Drum and Bugle Corps for over 50 years.  Ed and Barbara were residents of Friendship Village – Sunset Hills for many years. He loved Big Band and Dixieland jazz music, and never saw a second line he didn't want to join.
Memorials may be made to St Louis Shriner's Hospital for Children or St Louis Jazz Club. A Celebration of Life will be held in Summer 2023.