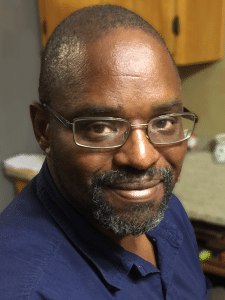 Ernest Dwayne Rhodes, 58, of St. Louis Missouri, passed away on September 8, 2021 after many hard-fought battles with serious medical issues.
Ernest was strong and kind, with a big warm laugh that filled the room and will be dearly missed. Smart, resourceful, and hard-working, he was determined to provide for his family, to give them the life he felt they deserved and so much more. His family meant more to him than anything else in the world, something he often mentioned. He was unendingly proud of his children and did his best to support them in all their endeavors. Anyone who knew Ernest knew that he was the most caring, loving father and husband a family could ask for.
Ernest was predeceased by his brother, Carl and his father, Ernest Thomas. He is survived by his wife, Jamie; his son, Alex; his daughters, India and Olivia; and his mother, Dorothy, and sister, Gretchen Rhodes.
Funeral services will be at Gethsemane Lutheran Church, 3600 Hampton Ave., St Louis, MO 63109 on Saturday, September 18, 2021 at 1:00 PM; following will be a backyard reception at his home for family and friends to further celebrate his life with food and music.
The family requests that any flowers are sent to the Church, notes sent to his home, and donations made to the American Heart Association on Ernest's behalf.