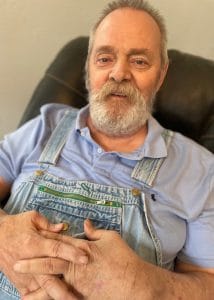 Gary Hale passed away peacefully ay home surrounded by family on May 7, 2022 at the age of 62. He was born in St. Louis, Missouri on July 21, 1959.
He was predeceased by his parents John Hale and Dorothy Dreste as well as his grandparents.
Gary loved to watch the Cardinals and Blues and cheer for them every chance he got. He loved to fish and be near the water. He will be missed by all who loved him; not least his loving wife Debby of 40 years.
Gary was survived by and will lovingly be remembered by his daughters Kelly Aileen and Katie Marie; his son Colin Joseph; his grandaughters Eden Lafayette and Charis Yvonne; his sister Holly  and his brother Tim.