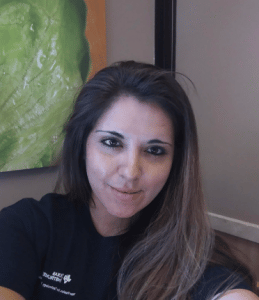 Geana Talundzic of St. Louis, Missouri passed away during the early morning hours of August 29th, 2022. In her life, Geana'sgreatest pride was her role as a mother to her six children that she loved more than anything in life. Geana's passions included music, make-up, and finding ways to use creativity and love to carry her family through both the brightest and the darkest times. She is forever loved and will be forever missed by so many.
From Alyssiea:
"My mother was the most devoted person I knew. She leaves behind six beautiful children that she raised perfectly and to her liking. She was a very strong and fierce person when it came to her children. She did everything she could to make sure they ate, slept, drank, and were happy. She always put herself last when it came to her family. She was so selfless and once in a blue moon,she'd do something for herself.
I'd always listen to the song 'Slave to the Rhythm' by Michael Jackson and thought of her. She was so goofy and funny. I miss messing around with her and teasing her about things she'd do. As her child, I know she was so beautiful inside and out and such an amazing person and my best friend. She loved to do makeup and her hair. She recently started to find more of her style that she liked and she always looked so pretty and cute even when she didn't think so."
From Leanah:
"She was always right. There was no arguing with her and she was always smart and always knew what she was doing and she never let anyone bring her down.  She also loved every friend we had and she would claim our friends as her children and took care of them as well she took care of us, taking us places even when she was sick and Always made sure we had fun. She motivated us and she made us strong."
She is survived by her husband of over twenty years, Sandro Talundzic, her children, Alyssiea (17), Leanah (15), Nizayah(13), Layton (10), Elviden (8), and Itallieah (6) of St. Louis, Missouri. In addition to her husband and her children, she is also survived by her mother, Linda Rushing, her best friend, Nikki Simons, and three brothers also survive her. She is preceded in death by her brother, Dathan Konya.
There will be a viewing from 2:00 p.m. to 5:00 p.m. on Friday, September 9th, Geana's 34th birthday. The visitation will take place at St. Louis Cremation, located at 2135 Choutea Avenue, St. Louis, MO 63103.