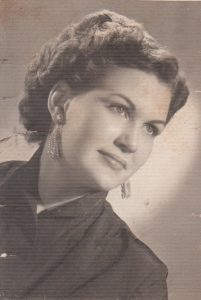 HAYES, Shirley Maxine (Webb)
Shirley Maxine (Webb) Hayes
Of St. Louis, MO, died at the age of 86 on May 16, 2020 from COVID-19 at NHC Healthcare Maryland Heights. She was born in St. Louis, MO, daughter of the late John and Lena (Sweat) Webb and beloved sister to Carol (Webb) Fairchild and Jerry Webb (deceased).
Shirley was preceded in death by all three of her children, Shawn Hayes (deceased), Kathleen (Hayes) Imbierowicz (deceased), and Brian Hayes (deceased), and will be missed greatly by her 8 grandchildren, 4 great-grandchildren, nieces and nephews, and her circle of close, devoted friends.
Shirley will be remembered by her friends and family as an outspoken advocate for marriage equality, the LGBTQ community, social justice, and animals, especially her beloved wolves. She was a fiercely independent woman who spoke her mind often and freely and as such was admired by many.
She loved music, the arts, animals, spending time with her friends and family, and dessert.
She was truly a unique and wonderful individual and we are all a little worse without her.