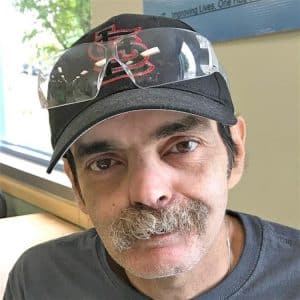 James Donald Ward, 59, of St. Charles, Missouri, passed away on August 27, 2022, in the comfort of his own home.
Jim was born on September 17, 1962 to Everett William Ward and Jacqueline Marie Ward in St. Louis, Missouri.
Jim enjoyed his factory job of 17 1/2 years at the Boone Center Incorporated, and enjoyed playing computer games during his free time.
He was predeceased by his parents and two sisters, Peggy Ann Door and Jacqueline Mary Jonas.
Jim is survived by his sister, Linda Carrillo; two brothers, William Michael Ward and Lawrence Everett Ward; 7 nieces and nephews and lots of other loving family members.