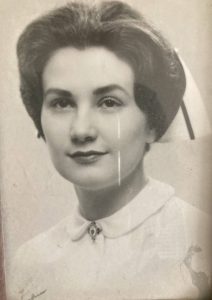 Joan C. Jordan (nee Chesnick) passed away August 23, 2022 at DeGreef Hospice House in St. Louis, MO. Joan was born August 24, 1941 to Bernard and Josephine Chesnick. She is preceded in death by her parents and her husband, John R. Jordan, whom she married on June 1, 1979.
Joan graduated from DePaul School of Nursing on September 7, 1963 and received a Bachelor Degree of Science in Nursing from St. Louis University on August 1, 1995. Joan served the St. Louis Board of Education for 32 years as an educator and administrator of Allied Health Programs prior to her retirement in 1995. She received a proclamation from former St. Louis City Mayor, Freeman Bosley Jr., declaring December 7, 1995 as "Joan C. Jordan Day."
Joan will be lovingly remembered by nieces, nephews, friends, and many others. She will be interred at Calvary Cemetery with her husband and parents.