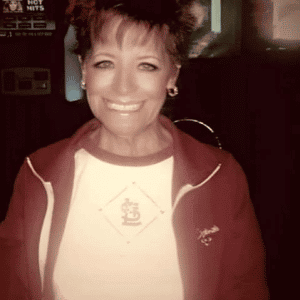 Kathleen "Kathye" M. Boaz, age 71, passed away on Friday, September 16, 2022.
She was born to Joseph and Catherine (Siekerman) Skubic in St. Louis on October 2, 1950.
She was preceded in death by her parents, brother James "Jim" Skubic; dear aunts Margaret Siekerman and Marian Martin, uncles Clem Siekerman and Bud Siekerman; cousins Craig Martin and David Arbutti. She is survived her sister Joyce (Don) Williams; cousins Jan (Bob) Arbutti, Joan (Dan) Pree; nephews Don Williams and Steve (Gina) Williams and niece Jennifer (Matthew) Simon; cousins Dan (Stephanie) Arbutti and Chrissy (Bruce) Mauer, and many dear friends.
There will be a graveside service and interment on September 29th, 2022 at 2pm at Resurrection Cemetery.