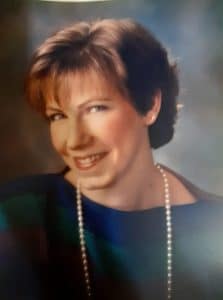 Kathleen Elizabeth Dapkus
Kathleen Elizabeth Dapkus, 65, of Washington, MO passed away on August 20, 2022.
Kathy was a loving and kind person who will be dearly missed. She was preceded in death by her first husband, Jerome Sommer; her second husband, Pete Dapkus; her mother, Jane Elizabeth Meyer; and her nephew, Jason Meyer.
She was survived by her father, Larry Meyer Sr; her three children: Adam Sommer (Katrina Sommer), Andrew Sommer and Ashley Sommer; Five grandchildren: Jack, Willow, Addie & Kallie (Adam & Katrina), and Margot (Andrew Sommer); her five siblings: Jane Meyer, Lisa Ramsey, Larry Meyer Jr., Laura Launius, and Maria Garrison (Randy Garrison). Kathy loved all her nieces and nephews; she loved having a big family.
In honor of Kathy's memory, we are holding a memorial service on Saturday, September 10th at Saint Francis Borgia Church in Washington, MO at noon.
In lieu of flowers donate to Missouri School for the Blind: msb.dese.mo.gov/community-relations/donations.html
We invite anyone who knew her to attend and honor her memory.