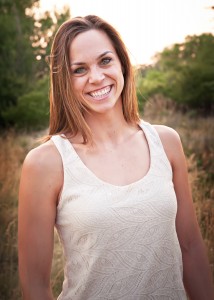 Kelly Christine Pozzoli, age 33, of St. Louis ended her battle with cervical cancer on Tuesday, February 4, 2014. She was born to John F. Pozzoli and Kathy Pozzoli on July 22, 1980.
She graduated from Bayless High School in 1998 and went on to attend the University of Missouri at Columbia where she was a sister of Alpha Chi Omega sorority and member of the diving team. Kelly later earned a Master's Degree in Creative Arts in Learning and Elementary Education from Lesley University in Cambridge, Massachusetts. She was an elementary school teacher and advocate for many organizations involved with women's cancers. Kelly's zest for life led her to many global destinations including Barcelona, Istanbul, Paris, Amsterdam, Rome, Switzerland, Austria, Prague and Germany. Her fearless attitude was exemplified by her daring endeavors like skydiving, canyon jumping, zip-lining, rock climbing and trapeze.
Some of Kelly's inspiring fight was documented in her blog onebigexhale.wordpress.com, as a recurring guest on the Jeff Probst Show and in a documentary about HPV and cervical cancer. Her infectious, bright smile brought much happiness to those around her. A true warrior, Kelly is survived by her father, John F. Pozzoli, her mother, Kathy Pozzoli, her brother and sister-in-law, John R. and Julie Pozzoli, her nephews Nathan and Donovan and the love of her life, Joe Paske. In lieu of flowers please send donations to: 3 Little Birds 4 Life (3LittleBirds4life.org), Imerman Angels (imermanangels.org) or First Descents (firstdescents.org).