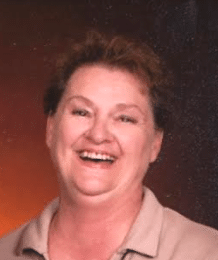 Lana M. Villarreal, passed away November 19, 2021.
She was married on January 1, 1964 to her loving husband, Zaragoza G. Villarreal, she was the beloved daughter to Douglas and Clara Cordel, dear mother of Tina Marie Villarreal, Kimberly (Brian Hobby) Villarreal, Brooke (Arland) Lewis and Victoria (Brad) Douglas, dear grandmother of Anndrea', Ian, Alexandra and Makenna Marie, great-grandmother to Jason, Ja'nae and Zedicaih, dear sister to George Cordel, who was awarded a Purple Heart as a Vietnam Veteran, she was a dear aunt, cousin and friend to many. Her best friend, Dusty, was her right hand little man.
My mom was devoted to her religion. Whatever the church had going on she was a part of it. She was always willing to help a person in need. You could confide in her and trust that she kept it to herself. She never purposely talk negative or bad about anyone. One day years ago my dad brought home hitch hikers, they happen to be from Sweden and were back packing through the US. My mom kept in touch with them and always sent cards and letters to them through so many years. That's cool! She loved horses and always wanted one of her own.
Services: A Celebration of Life to be held at St. Louis Cremation, 2135 Chouteau Ave., St. Louis, MO 63103, Friday, December 10, 1:00 pm – 4:00 pm.