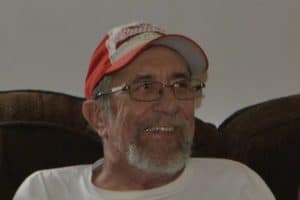 Larry F. Brown of St. Louis, Mo. passed away at the age of 70, on Nov. 20, 2021.
He is loved and missed dearly by his wife Lynn and his 2 children Heather Reed and Christopher as well as his grandchildren Landon, Jaxon and Mackenzie.
He is preceded in death by his parents, George and Dorothy Brown and his brothers, William (Bill) and Loyd.
He will be missed deeply by his family, relatives and friends. We all had the extreme privilege of experiencing the depth of his love.
He was a Machinist by trade and Retired from Seiler Instrument & Mfg. Co Inc. as a CNC operator. Making lots of friendships through the years.
He was a true outdoorsman and enjoyed being in nature, at the cabin, camping, hunting, and fishing. His true passion was the yearly trips to Montauk State
Park for opening and closing  Trout season with his closest of true friends!
The family will hold  a intimate gathering with immediate family to honor Larry at a later date in time.
In lieu of flowers, those who wish to donate in Larry's memory can contribute to the American Cancer Society.