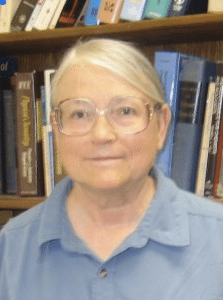 Linda Jayne Kurz, Ph.D. died December 17, 2020, at home in rural Franklin County. She was 74. She was born on February 20, 1946, in Joplin, Missouri.
Linda was a retired research professor emeritus in biochemistry and molecular biophysics at Washington University School of Medicine in St. Louis. She also earned her bachelor's and doctoral degrees from Washington University in St. Louis. She graduated from Joplin Senior High in 1963.
Linda was preceded in death by her parents Theodore and Mae Cross, her niece Rebecca Saale and by her husband, Joseph Kurz who was a professor emeritus of chemistry at Washington University in St. Louis. She is survived by her sister Betty Smith, brother-in-law James Smith, nephew Vincent Smith and niece Gretchen Granberg.
Linda enjoyed raising and training her Dobermans and traveling with her husband.
At her request, there was no funeral service.