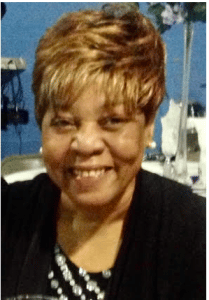 Linda Mildred Hill – Boothe
Linda Mildred Hill – Boothe was born on February 1, 1948 in St. Louis, Missouri. On this day, Linda was born to the late Daniel and Carrie B. Hill.  She was the fourth child of five children.  Her  parents, husband Ervin, and three brothers (Charles, Ronnie, and Abner), proceeded her in death.
Linda confessed her faith in Christ at an early age at Cote Brilliante Presbyterian Church in St. Louis,  Missouri.  She  attended St. Louis public schools and proudly graduated from Sumner High School class of 1965 where Linda was a member of the marching majorettes. Linda attended and furthered her education at Northeast Missouri State     University. Linda's purpose and life passion was to help others. She established a wonderful and impactful career as a healthcare            professional, providing  patient centered care to every person she had the privilege to serve and support.  Linda united in holy matrimony to Ervin Boothe on March 27, 1977. Ervin and Linda shared a loving bond that lasted over 30 years.
Linda held a special love for her family and friends. She enjoyed    hosting family holiday dinners and gatherings. She played the violin and enjoyed crafting as a way to relax. Linda was a life long learner and believed in the importance of education. She was an avid reader of all topics including biological sciences. Linda had a special interest and love for history, books, and articles related to eventful life moments. She took great pride in her role as the designated family historian and upheld her role with excellence. Linda was the keeper of family report cards, achievements, graduation programs, wedding announcements and countless family photos. Linda's outgoing personality and bright smile would light up any room she entered. Her laugh was contagious and Linda's wonderful sense of humor became the bright spot of  anyone's day.
Eventually Linda's earthly house decayed, but she has another building not made by hands but eternal in the heavens. Linda peacefully entered into "Eternal Rest" on Thursday, August 18, 2022, with her loving  family by her side.
Linda leaves to cherish her wonderful memory one sister Barbara Ann Pettus, one brother Reginald Hill (Annie), St. Louis, MO, sister- in- law Ora Lee Hill, Jefferson City, MO.   A special cousin Barbara Jean Holt, St. Louis, MO,  the Boothe family, many nieces, nephews, extended family and friends. Linda will truly be missed.