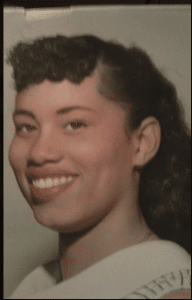 Life Story of
Ms. Ora Lee Roberts was born on May 31, 1943 in Tarry, Arkansas to the union of the late Willie and Beatrice Scott. She was preceded in death by: both parents; brothers, Willie C. Jr., Joe, Earl, and Harold.
She has been a member of Faith Church STL.
Ora received an education at Hadley Tech High School graduating in 1962.
Ora Retired from AT&T. Then returned back to school to get certified to be a Certified Medication Technician (CMT) at Delmar Gardens.
Ora married Donald Roberts on September 6, 1970 and to this union two daughters were born. Danna Catherine Johnson and Elise Lajoy Roberts.
Meme "Ora" had a special love for her one and only grandson, Jalon. The bond between a young man and grandmother is an exceptional love that lasts forever.
Ora's Love for family albums and capturing the moments was a Blessing to All. Praising God and volunteering her time to help others. Traveling out town to visit family and relaxing at resorts. She was a giver spreading her kindness and joy!
Ora departed this life Friday, August 26, 2022. Ora was loved by many and she will be missed and in our hearts forever.
She leaves to cherish her memory: two daughters, Danna (Quincy) Catherine Johnson and Elise Lajoy Roberts; grandson, Jalon Stringfellow; two sisters, Isaphine Riley and Jurleen Terrall; four brothers, JC Scott, Cornelius Scott, Isaac Scott and Andy Scott; and a host of nieces, nephew, cousins, family and friends.
Her Journey
Don't think of her as gone away
her journey's just begun
life holds so many facets
this earth is only one.
Just think of her as resting
from the sorrows and the tears
in a place of warmth and comfort
where there are no days or years.
Think how she must be wishing
that we could know today
how nothing but our sadness
can really pass away.
And think of her as living
in the hearts of those she touched
for nothing loved is ever lost
and she was loved so much.