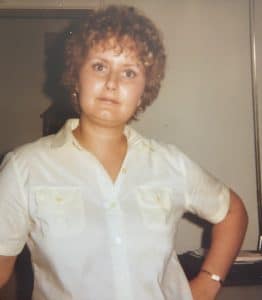 Pamela "Pam" Denise Rallo, went home to be with the Lord on May 4, 2022 at the age of 71. Her battle with COPD and Macular Degeneration over the years showed her strength and courage in facing these challenges. 
Pam was an independent and driven woman having started her own successful printing company. She loved the beach and frequented her favorite location, Destin, Florida, any time she had the chance. She loved fishing with her husband, Sam, in their early years together and was a foodie. 
Pam met the love of her life, Sam, while out with a friend. It was love at first sight for them both and they were married on Valentine's Day 2001. 
She was preceded in death by her father, Hoover Delbridge; mother, Wanda Duncan; and sister, Kimberly Powell. 
She is survived by her husband, Sam; daughters, Julie Stephans, Tiffany (Jeff) DeLapp, and Crystal (Richard) Marina; her grandchildren, Nea (Nick), Sydney, William, Cayli, Andrew, Isabelle, Cooper, Brianna, Gabriel, and Tanner; great grandson, Levi; sister, Sherry (Earl) Koenig; nieces, Kelly (Stephan) Cousins, and Rebecca (Destry) Cochran; and nephew, Tyler Powell.
Services:
A memorial service will be held in Pam's honor on May 21, 2022 at Canaan Baptist Church, 5409 Baumgartner Rd. St. Louis, Mo 63129 at 3 p.m. 
In lieu of flowers please consider a donation to Pam's favorite ministry, The Fuel Project or St. Louis Society for the Blind and Visually Impaired.