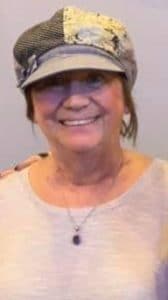 Patricia "Patti" Portell was a caring mother, grandmother, sister, aunt, cousin, and friend. She left this world suddenly on January 5, 2022 at age 68.
Patricia was born on March 17th, 1953 to the late Donald and Mary Sackman.
Patricia is survived by her loving children, daughter, Michelle Terry (Mike Kahney) and son, Jamie (Tina) Portell;  beautiful grandchildren whom she loved dearly Joshua (Tara) Kirsch, Courtney Portell, Trey Terry, Katelynn Portell, Seth Terry, Madison Portell, Allison Buss, and Craig Buss;  dearest brothers Donald (Diane) Sackman and Ronald (Deborah) Sackman. She was a dear aunt, cousin, and friend to many.
Patti was a long-time employee and retiree from AT&T.
A celebration of life is set for March 19, 2022 from 1:00 PM to 5:00 PM at Detour's located at 2855 Seckman Rd, Imperial, MO 63052.