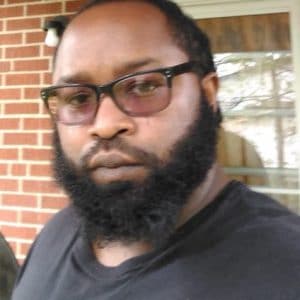 Quintel Lereese Harris
DOB 11/20/1985 May 6 2022
Quintel Harris was born on November 20 1985 in Saint Louis, Mo to Singleton Harris Jr and Mercydee Harris.
He received his formal education by obtaining his GED. He wanted to be an entrepreneur so he could own his own business and provide for his children. Quintal enjoyed life, he loved being around people and having a good time. He will be truly missed. 
As a young child he was baptized at Saint Engelberts Catholic Church. 
Quintel was loved by all that knew him. His passion was music and travel. However his joy came from spending time with his family and especially his twin brother. 
He preceded in death by his sister Sharonda Harris. 
He leaves to cherish his memories parents Singleton Harris Jr and Mercydee Harris. 4 brothers Ricardo Raiford, Singleton Harris III Brandon Harris and Quinton Harris. 2 sister in laws Tearicka Lucas and Monica Harris. 3 children Quintel Jr, Carmella and Alegend. A host of nieces, great nieces and nephews and friends.
Poem for Quintel Harris
I'm Free Don't grieve for me now I'm free I am following the path God laid for me I took His hand when I heard Him call 
I turned my back and left it all 
I could not stay another day To laugh, to love, to work or play Tasks left undone must stay that way I found that peace at the close of the day 
If my parting has left a void Then fill it with remembered joy A shared friendship, a laugh a kiss 
Ah yes these things I too will miss Perhaps my time seemed all too brief 
Don't lengthen it in grief 
Lift up your heart and share with me God, Allah, Jehovah wanted me now, He set me free. 
I'm Free Don't grieve for me now I'm free I am following the path God laid for me 
I took His hand when I heard Him call 
I turned my back and left it all 
I could not stay another day To laugh, to love, to work or play Tasks left undone must stay that way I found that peace at the close of the day 
If my parting has left a void Then fill it with remembered joy A shared friendship, a laugh a kiss 
Ah yes these things I too will miss Perhaps my time seemed all too brief 
Don't lengthen it in grief Lift up your heart and share with me