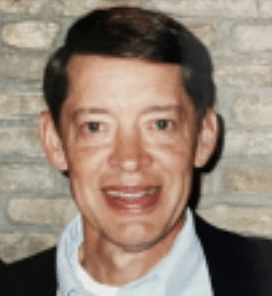 Robert "Bob" Baglan, 78, died on Jan. 11, 2022 after 12 yrs. with Parkinson's Disease.
He was high school sweetheart and husband (for 56 yrs) to Nancy (Slone) Baglan and beloved father to 3 daughters, Kathy (Rob Frazier), Julie (Eric Mai), and Amy (David Blutenthal). His grandchildren Andy, Jenny, Ella, Ryan, and Asher – loved Baba very much. His living siblings are Carol Baglan of Covington, KY, Elizabeth (Tony) Gish of Madison, IN, and Tom Baglan in Ocala, FL. He is proceeded in death by his brother, David.
Bob made his home in university City for the past 45 yrs, but also enjoyed spending time in the summers in NW Michigan.
Like many in his generation, his parents – Nick and Helen Baglan of Carrollton, Ky – never went to college. But they instilled in him a lifelong love for learning. He had several "degrees" of education a high school diploma from a small town in northern Ky, BS from U. of Ky, PhD from UC Berkeley, and an MD from Wash. U. Medical School.
He held professional positions in the Physics Dept. and Nuclear Medicine at Vanderbilt university (1970-73), Mallinckrodt lnstitute of Radiology (1976-81), and St John's Mercy Radiation oncology (1981-2002), but he always said his favorite job was being a father to his three daughters.He loved doing things with kids of all ages and making it fun, was always ready for a card game, board game, magic tricks, mental puzzles, ping pong, or playing any kind of ball game.
Testing his patience (and blood pressure), he and Rich Niemann coached their daughters' middle school basketball teams. They set some records in the "Fun" category, like the time they organized a surprise match between the girls and a visiting team – their mothers.
He found time for numerous hobbies: reading (history and mysteries), woodworking (making furniture), sports (running, cycling, tennis), playing bridge, traveling. watching UK basketball and the local SLU Billikens.
Volunteer work was always important to him. He served on several citizen committees, tutored school kids in math and algebra, was a volunteer tax preparer for many years, and traveled numerous times to Central America where he worked with a medical team in Honduras, constructed homes in Guatemala, and built wells and latrines in rural Nicaragua. He considered it a privilege to get to know people in very different circumstances from his own.
Bob liked to set high goals, and worked hard to reach them: Obtaining a PhD to do research and then teach at Vanderbilt University, changing careers at age 30 so he could become a practicing physician (age 37), tennis lessons in his 40s in order to move up on the competitive West County Tennis Ladder pursuing difficult-to-get tickets to take his daughters to Wimbledon after their high
school graduation, running numerous marathons to qualify for the Boston Marathon in his late 40s, biking (age 53) across the United States – averaging 125 milesday for 23 days, retiring early (59) so he could travel and do more volunteer work. But, sadly, one goal alluded him – late in life he would play for fun at the I0F hall in Honor, Michigan, but never reached his big goal there –
being able to yell "BINGO!"
He was loved and respected by patients and colleagues alike for his kindness, genuine concern for others, his wisdom and humor. Daily, he showed that the most important things to him in life were his family and helping other people.
He was a body donor to Washington university Medical School.
A memorial gathering will be held later, after risk of Covid infection is reduced. Please email BAGLRJ@sbcglobal.net if you would
like details.
Memorial gifts (tax deductible) may be donated to Washington University with notation for Dr. Perlmutter's Parkinson's Research, and mailed to:
660 So. Euclid Ave
Wash. U. Dept of Neurology
Campus Box 8111. St Louis. M0 63110.