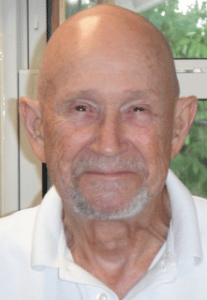 Robert Doyle Hunter, 85, passed away peacefully, surrounded by his family, on September 4th, 2022. Bob was preceded in death by his parents Verda and Jack, his sisters Tommie, Roxie, and Dixie, and his brother Cleo. He is survived by his wife Kathy, daughters Vicki and Beth, son-in-laws Michael and Bryan, and grandchildren Jacob, Megan, Sarah, Elli, Grace, and Bennett.  He was born in Texas and lived in Fenton, MO.  After his time in the Air Force he went on to work for DMAAC.  After retiring from DMAAC, he worked for the Rockwood School District as a substitute teacher for 23 years.
Bob (or Doyle, as some affectionally called him) was a kind, gentle, and wise man who often had "grandad-isms" that he shared with those around him. These words of wisdom were treasured by all who knew him and will carry on well beyond his years here on earth. Bob was often a man of few words, and he had a sense of humor that warmed the hearts of family, friends, and acquaintances. He was humble, loving, selfless, intelligent, and everyone's biggest supporter. We are all beyond blessed to have so many amazing memories with him, and we will cherish them forever. Heaven has gained a very special angel, and while we will miss him immensely here on earth, we know that he is at peace. Save us all a seat at the Shanghai table. May God continue to bless you and hold you in the palm of his hand. Love you to the moon and back DBGD. (Dad, Bob, Grandad)
At his request, there will be a private family service held at Jefferson Barracks. In lieu of sending flowers, spend some time with your family or on the golf course, two of his favorite places.