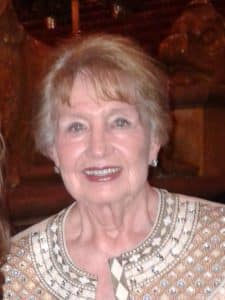 Sandra Rae Schweihs, age 86, of Crestwood, MO, passed away Tuesday evening, August 16, 2022, at her residence.
She was born April 26, 1936, in Kalamazoo, Michigan, a daughter of the late Harvey and Virginia McClymont.
Sandra is survived by her husband of 68 years, Gene R. Schweihs; one son, David Schweihs and his wife, Cindy Schweihs; three grandchildren, Kaylen Armistead-Matheny and her husband, Don R. Matheny, Kevin Armistead and his wife, Jessie Armistead, and Michael Lamb; two sisters, Karen and Christine; two sons-in-law, David Lamb and Scott Armistead; and one great-grandson, Kadin Armistead.
Sandra was preceded in death by two daughters, Pamela Lamb and Linda Armistead; one brother, Don McClymont; and one grandson, Brian Armistead.
She was Vice President of Lenda Products, Inc., and a homemaker. She lived a full life traveling to many places with her husband, family, and friends. She enjoyed boating on the Mississippi River, reading her books, playing board games, swimming in the pool, building and tending to her garden, hosting parties for her friends and family, going to shows at the Fabulous Fox Theater, and spending time with her children and grandchildren. 
A private memorial service will be held by the family.