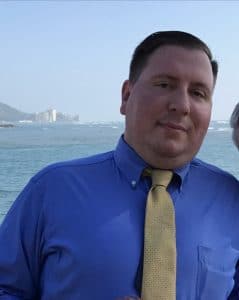 Timothy Lee Hutchcraft, 42, of Urbana died Tuesday, Aug. 3, 2021, at Barnes-Jewish Hospital in St. Louis. Timothy was born April 24, 1979, to Robert and Joan (Chrzan) Hutchcraft. He met his love Geoffrey Scanlon on June 6, 2000, and they were legally married on January 12, 2017. He earned a bachelor's degree in politics from New York University and a master's degree in sociology from New Mexico State University. He loved teaching sociology at the college level. Timothy was an educator, musician, and loyal friend. He had a sharp sense of humor, a keen insight, and a compassionate heart. Timothy is survived by his husband Geoffrey Edward Scanlon, and his mother Joan Hutchcraft, both of Urbana.
The Rite of Christian Burial will be held at 1 p.m. on Saturday, September. 18,
at the Chapel of St. John the Divine, 1101 S Wright St, Champaign.
Memorial donations may be made to:
C-U Canteen Run
c/o The Salvation Army
2212 N. Market St.
Champaign, IL 61820
Dedicated to feeding and clothing the homeless