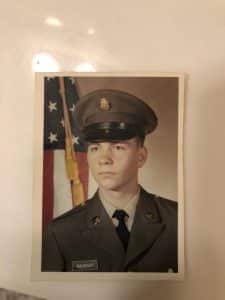 William Matthew Naumann AKA Skip passed away on August 20, 2022 at the age of 69 due to Natural Causes. He was born May 4, 1953 to Father Herman F Naumann and Mother Laura Odelle Holden.
Skip Graduated High School and was a Paratrooper for the United States Army. He was an Automotive Mechanic. It came as no surprise that he loved to ride Motorcycles, work on and build classic cars. If you ever needed anything fixed from the Automotive or Construction field he'd be the guy you would want to call. He could be a bit of an asshole but he was an all around nice guy. Always willing to help when needed.
Predeceased by both his mother Laura and father Herman, and his sister Carolynn.
He's survived by his significant other Judith Carroll; sons: Brandon and Adam Naumann; daughter: Stephanie Harvey; his sister: Maria; brothers: Terry and Tommy, and all his Grandchildren.
A Visitation will be held:
Saturday August 27th @ St. Louis Cremation
2135 Chouteau Ave
St. Louis, MO 63103
From 12pm – 2pm