Patresa Marie Owens-Stockton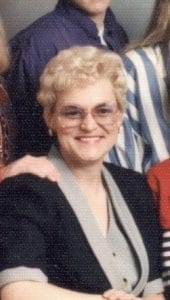 Patresa Marie Stockton, age 70, passed away on Sunday, June 26,
2022. Patresa was born in St. Joseph, Missouri on April 22, 1952.
Patresa was preceded in death by her parents, John "Pat" Bernard Owens and Hazel
Marie Owens; brother, John Burl Owens; husband, Stanton Lee Stockton; and son,
Clifton Lee Stockton.
She is survived by her sister, Tuleta Owens-Gilchrist; daughters, Dayna Stockton-Coker
(Stanley) and Dynese Stockton-Keith (Randy); son, Derrick Stockton (Jenny); and
grandchildren: Cailey Maxey, Miranda Keith and Michael Stockton.
At the age of nine, Patresa became a Christian and is a member of the Berlin Baptist
Church at Berlin, Missouri. During the years of her children, she served as Vacation
Bible School teacher, Girl Scout leader, Youth Wrestling secretary, and Twirling mentor.
Professionally, she received her Bachelor of Science (BS) degree in 1975 at Missouri
Western State College in St. Joseph, Missouri; her Masters of Art (MA) degree for
History in 1990 at Northwest Missouri State University in Maryville, Missouri; and she
received her doctorate (Ph.D.) degree in History in 1994 from The University of
Alabama in Tuscaloosa, Alabama.
During her career, she served as a graduate assistant, History Day coordinator,
Missouri State History Day director, university financial aid assistant, university
Academic Scholarship director, and professor in History and English. She actively
researched her family genealogy for the Manion family while living in Centralia, Illinois.
During her early years, she owned a ceramic shop and crafted articles for commercial
sale to flower and gift shops. Her hobbies included reading, sewing, crafts, crocheting,
and of course her many rose bushes surrounding her home. Throughout her lifetime,
she was active doing home improvements projects to make her family environment a
happier place to live.