Taking Over For Your Loved One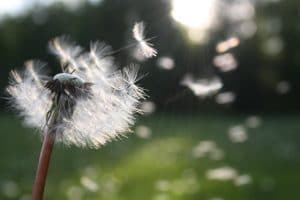 Most people have a lot of things going for them and when they pass on, those things are left behind. Once you care for your loved one's needs through cremation services in St. Charles, MO, and perhaps have a memorial service for them, too, you might feel like you need some other way to remember them. One thing you might consider doing is taking over for them in one area or another. Here are a few ideas that can help you honor them, move ahead, and find a new normal.
Learn Their Hobby
Did your loved one play guitar? Like to hike? Have another hobby? You might like to pick up where they left off and remember them by learning the hobby they enjoyed while they were around. Pick up a guitar and some books and perhaps take a few lessons. Find the hiking trail they were on daily and start your own trek. Those things can help you to feel closer to them and they would likely be tickled that you took up their old interests.
Fill In Volunteer Hours
If your loved one felt volunteering was important, there might be certain things they always did in the community. Maybe they were always present to help when it came time to plan the community garden with seeds for the spring and summer. Perhaps they spent one day a week delivering Meals on Wheels to the elderly. Whatever their volunteer work was, it was important to them. To honor them, you might pick up their shifts and cover them. It can make you feel good to do something for others and it can also help you to feel closer to your loved one.
Donate To Their Chosen Charities
Many people like to donate to charities and give to a good cause. Your loved one might have had certain causes that were near and dear to them. They are no longer there to write monthly or annual checks to certain causes, but you are. Take over their donations and send the money in their honor to support the charities they most appreciated.
Check Off Items On Their Bucket List
Were there things your loved one wanted to do, but just didn't have the time for during their life? You could, perhaps, check some of those items off on their behalf. If they wanted to take a certain vacation, go on it for them and take some family with you. If they always wanted to be in a baking contest, dig out their recipes and give them a try.
When a family member passes on, there are lots of ways you can memorialize them. Most people have a memorial service with their family, first. But once that is complete and the cremation services in St. Charles, MO are behind you, there are lots of other ways you can honor that special person. Take your time in grieving and thinking about what you might want to do to memorialize your loved one in just the right way.