Common Questions about Cremation Services in Ballwin, MO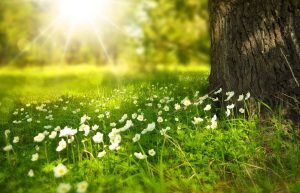 St. Louis Cremation is more extensive than typical funeral homes; we offer an on-site cremation, transportation of donated remains to medical schools, traditional burial services, and veteran services, to name a few. We've been serving families for over 30 years. We understand the importance of having your wishes respected and ensuring the entire process is as simple and easy for you as possible. Contact us at 636-484-8844 or visit us at 2135 Chouteau Ave St. Louis, MO 63103.
Client Reviews
St. Louis Cremation is one of the Funeral Homes in Ballwin Missouri specializing in cremation that provides a superior experience.
Your loved one never leaves our care.
No hidden fees or gimmicks.
Our staff is not on sales commission.
Make arrangements over the phone.
We treat everyone with compassion.
Cremation is increasingly popular as a means of dispositioning the deceased. Yet, when faced with the death of a loved one, there are many families and individuals with questions about how cremation works. It's not something that people commonly discuss in great detail, so it's no surprise when questions need to be answered. At St. Louis Cremation, our team is more than happy to answer these questions. Understanding the process of a cremation service in Ballwin, MO can help you to make informed decisions about whether it is a good choice for your family's needs.
Here are the most common questions that we receive from the community, along with our answers:
Is cremation care an affordable solution?

Yes. Compared to the cost of a traditional funeral with full service, cremation

is much less expensive. Basic service for a direct cremation is significantly cheaper. If additional services and equipment are wanted, the price will increase. The biggest advantage of cremation is avoiding the cost of embalming, casket, grave plot, hearse rental, and funeral services.

How much time does a cremation require?

It generally takes between 2 and 3 hours, depending on the weight and size of the body. The ashes must then be cooled and processed before being returned to the family.

I've heard there is a waiting period before a cremation can take place. Is that true? If so, how long must we wait?

Yes, the law requires a waiting period. Depending on location, it is usually between 2 and 3 days. During this time the medical examiner will provide their oversight and authorization to proceed. The legal next of kin must also provide approval for the cremation to move forward. The deceased will be kept in a secure area at a refrigerated temperature during the waiting period.

Do you require embalmment before cremation?

No, embalming is not required as part of the cremation process. However, if the body of the deceased will be present at a funeral or viewing service before the cremation, then embalming must be completed.

What should I do with the ashes of my loved one?

There is no right or wrong way to lay your loved one to rest. You can choose to place the ashes in an urn or ash container and keep them with you at home. You could bury them in an ash garden, or a small cemetery plot. You could choose to place them in a columbarium niche or scatter them in a beautiful place where allowed by the law. Some people choose to have the ashes used in a decorative jewelry keepsake. The choice is up to you.

Is the body of the deceased dressed when they are cremated?

The deceased is dressed in clothing chosen by them or their family after they've died. On occasion, people choose to wear no clothing. They wish to leave this world the way they entered it – naked. Clothing is a personal choice and is optional as part of a

cremation service in Ballwin, MO

.

Can small items be placed in the cremation casket with our loved one?

Yes, but it depends on what the item is. Families that make this request often wish to include messages of love, such as written notes or children's drawings. These things can generally be accommodated. Be sure to speak with the crematory director for a specific item that you'd like to include in the cremation. They can advise you on what is safe and appropriate to place with the body.

Can I attend the cremation? And can I participate in any manner?

Generally, yes you can attend and participate. The amount to which you can be involved may vary depending on the facility. If you'd like to be involved, be sure to ask the crematory directory about it in advance.

Is cremation better for the environment?

Some certainly see it that way. Cremation uses high heat and flame to accelerate the decomposition process, returning the body to an elemental state. The fuel source used is liquified petroleum or natural gas. In some instances, diesel oil is used. This can be troubling for those who prefer an environmentally friendly means of disposition. If this is important to you, consider alternatives such as "green" burial.

How much does cremation with a service cost?

When you contact us to inquire about services and pricing, the law requires us to provide our general price list to you for review. Call us for a discussion and detailed price information.
FAQs about Cremation Services:
How is a body prepared for cremation?
The combustible container is then put inside the pre-heated cremation chamber until the prepared body is at rest inside it. The contents of the chamber would naturally decompose into ash in three hours. A common misperception about the cremation process is that bodies are never exposed to flame.
How much fuel does it take to cremate a body?
Because it takes 2 to 4 hours to cremate one body at temperatures between 1,400 and 2,100 degrees Fahrenheit (760 and 1,150 degrees Celsius), the total energy needed is approximately equivalent to the amount of fuel required to travel 4,800 miles (7,725 kilometers).
Also:
Before any combustion will occur, a 68 kg body containing 65 percent water would require 100 MJ of thermal energy.
The standard cremation in a modern crematorium uses 28 gallons of fuel.
The average body takes 2 to 3 hours to burn fully, resulting in 3 to 9 pounds (1.4 to 4.1 kilograms) of ash.
Affordable Cremation Services in Ballwin, MO
Whether you need a full-service funeral with cremation, or a direct cremation with simplified support, we're here to help your family in your time of need. St. Louis Cremation provides a wide array of service options. Ask us about preneed planning for cremation service in Ballwin, MO. Our Ballwin office is located at 14374 Manchester Rd Ballwin, MO 63011. Call us today at (636) 227-4488.