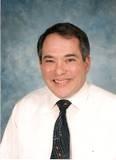 William "Bill" Howard Archer, Jr., was born eldest of two children to the late William Howard Archer and Leola B. (Holmes) Archer on July 22, 1940, in St. Louis, Missouri.
Following graduation from Affton High School in 1958, Bill earned advanced degrees in music at Illinois Wesleyan University and undertook doctoral work at the University of Illinois and Washington University. Bill's extensive musical career, spanning more than 40 years, included teaching, conducting, composing and performing music across the United States and Western Europe.
A dedicated educator from the elementary school to the university level, Bill held teaching positions at numerous area institutions including Sparlan Illinois School District, Affton School District, Mehlville School District, Washington University, East Central College and Fontbonne University, where he served as Director of Jazz Studies and Instrumental Music Activities.
Bill's professional performing credits include: innumerable appearances as a jazz soloist, lead alto saxophonist, clarinetist, and flautist; guest solo appearances in colleges and universities; soloist/clinician appearances at music educators' conventions; solo appearances with the St. Louis Symphony "Pops" Orchestra and the Mighty Mississippi Concert Band; playing engagements with the Glen Miller Orchestra, the Tex Benecke Orchestra, the Woody Herman Thundering Herd, the Lee Hyde Orchestra, the Russ David Orchestra, Bob Crosby and the Bobcats, Gladys Knight and the Pips, Barry White and the Love Unlimited Orchestra, Al Pierson's Big Band U.S.A., Sammy Davis, Jr., George Kirby, Tony Bennet, Frank Sinatra, Suzanne Sommers, and Danny Thomas.
In addition to teaching and performing, Bill: served as principal arranger for St. Louis' only professional concert band, The Mighty Mississippi Concert Band, composed and arranged on commission, for publication and for commercial recording sessions; presented woodwind and improvisation clinics for Selmer Musical Instruments, Inc.; acted as contractor-performer for the St. Louis Saxophone Quartet; and adjudicated high school and college music festivals.
Bill leaves behind his loving wife of 19 years, Evelyn, with whom he shared his love of music. Bill and Evelyn married on June 18, 1988 and resided in St. Louis. A devoted and happy couple, they enjoyed performing together in many area venues, traveling the United States and sharing the company of close friends.
Bill is also survived by his mother, Leola B. (Holmes) Archer; sister, Suzanne L. Gill and husband Allen; daughters Melody and Merrily; nieces, nephews, and grandchildren.