What Can You Do With Cremated Remains?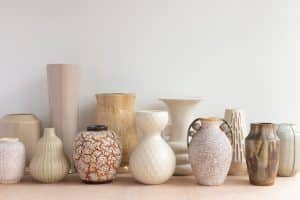 One of the things that many families like about cremation services in St. Louis, MO are that this method comes with a lot more options than the traditional funeral route. One of the options you have is what you want to do with your loved one's remains. You can get a cremation package and take care of your loved one's needs and then, you are able to move ahead on whatever timeline you have in mind for a memorial, a resting place, and anything else you want to do to honor that special person. As you start to think about the cremated remains and final resting places, here are some options to consider.
Bring Them Home
One thing that more families are doing now is taking their loved ones remains home with them. They can place the remains in a nice urn and put it in a place of honor, perhaps with pictures and other items around them to memorialize them. This can be a temporary location as you think about what else you might want to do for your loved one. Or, it can be a more permanent thing that can help you to keep your loved one close. It's a nice option that lots of people appreciate.
Bury Them In The Cemetery
While burial is typically something that goes along with a funeral service, you don't have to exclude it from the list of options when you go with a cremation service. You can bury your loved one in a cremation plot within the cemetery and have a permanent resting place for them, complete with a headstone. It can be nice for your family members to have a place to visit in the future and you know your loved one is safe and secure in that location.
Bury Them Elsewhere
While you can bury someone in a cemetery plot, you can also bury them in other locations after cremation services. You might place them in your family garden, under a tree you want to plant for them, or in other such locations. It can be nice to keep them close and under your own watch.
Scatter Them In A Nice Location
When you think of cremated remains, one of the most popular things that will likely come to mind is ash scattering. You can take your loved one to a variety of different locations and simply scatter their ashes. You can have a ceremony to go along with this, possibly with loved ones and close friends. It can be a meaningful experience that is very moving. It can also be a cathartic way to let go of your loved one, in physical and emotional ways.
If you are having cremation services in St. Louis, MO for a loved one, you have options when it comes to their final resting place. Think over those options and move forward only when you are ready to make confident decisions for that person. There are plenty of choices to think through.