Decorative Infant or Child Urns for Home Display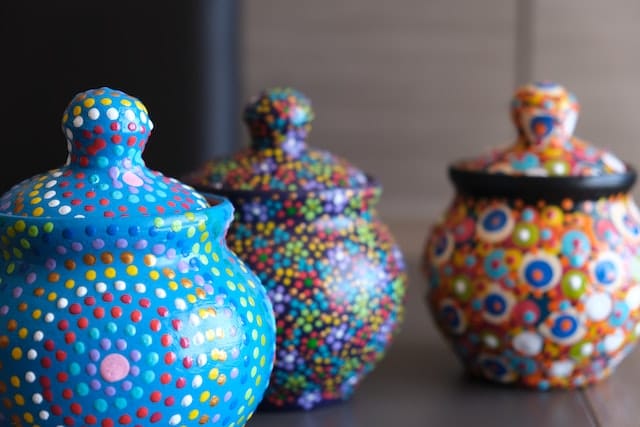 Nothing is more heartbreaking than having to bury a child. The grief and pain that comes with the death of a child can seem insurmountable. Having to deal with funeral arrangements on top of the pain and anguish can be a difficult, confusing, and time-consuming process. The good news is, finding an urn that reflects their personality and serves as a reminder of their presence may be easier than you think. The cremation service in St. Louis, MO can assist you with several ideas for child urns for ashes and ways to memorialize your child's precious life.
Many people value the chance to keep their child's urn in a special place in their home. This can be any area designated to house the urn and other special mementos that serve as a reminder of a child's life's eternal impact. Choose an urn that reflects your child's personality, interests, or a special characteristic you admired about them. The following are some suggestions for storing your child's urn at home.
Photo Cube Urn
A photo cube box urn will hold a child's ashes and serve as a visual reminder of their time on earth. Most photo cubes hold five photos, one on each side of the cube and one on top.
Baby Booties Urn Made of Ceramic
Ceramic urns can be made in a variety of shapes to match your child's personality. Baby booties are especially important for newborns and infants. These are available in the color of your choice, most commonly white, blue, or pink, and have your child's name engraved on the top. You can also choose to have a saying or verse engraved on the urn.
Urn Made of Hand-Blown Glass
Hand-blown glass is not only beautiful but also extremely delicate. A glass urn serves to remind us of a child's delicate life, inner beauty, and unique personality. Your child was unique in the joy and life they brought to the world, just as no two blown glass objects are the same.
Butterfly-Shaped Stained Glass Lamp Urn
Butterflies are priceless representations of life and beauty. A stained glass lamp urn is a symbolic urn that also serves a practical purpose in everyday life. You can choose from a variety of shapes, but a butterfly may be the most appropriate symbolic reminder for you.
Urn Made of Hand-Painted Ceramic
Consider a hand-painted ceramic urn if you want a one-of-a-kind urn that best represents your son or daughter. These urns can be customized to include a child's portrait, a special scene, or objects that were meaningful to them during their lives.
Urn Made of White Marble
Small white marble urns are especially meaningful for newborns, stillborn children, and miscarried children. A baby is as innocent as a person can be, and white marble can help represent your child's innocence.
Teddy Bear Urn
A plush teddy bear urn is a sweet, soft, and huggable tribute to a departed child. Many options are fully customizable, allowing you to select the bear's fur color, eye color, clothing, accessories, and inscription
There are numerous ways to honor a child who was taken too soon. The most important thing is that you can keep them close to your heart. If you're still unsure about which urn to buy, consult the guide on choosing the right urn for ashes provided by the cremation service in St. Louis, MO. Call or come in today.