Ideas To Memorialize Someone After Cremation Services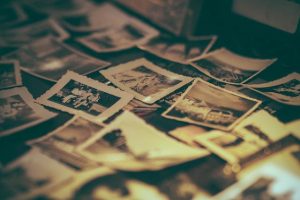 It can feel good to honor someone who has passed on and the first thing you might do is have cremation services in St. Louis, MO has done for them. Once that process is complete, you can move forward in whatever way you see fit. Some people have a memorial service while others celebrate their life. There are ash scattering and burial options, among other things. Once you have them cared for and laid to rest, you might want to memorialize them further in your own way and with whatever time you have on hand. Here are a few ideas of things you can do.
Make A Memorial Scrapbook
Scrapbooks can take a long time to create and they are often meaningful after they are completed. You might consider making a memorial scrapbook in honor of your loved one. Place photos of your loved ones along with short memories that remind you of them. You can put in movie theater tickets or other mementos of things you liked to do with them. The scrapbook can be whatever you want it to be and once you have it all put together, you can share it with other family members and look through it yourself when you are thinking of your loved one in the future.
Journal Memories
Time can fade your memories and the last thing you want to do is feel like you are forgetting your loved one. Journal memories about them and you can read through that book, later on, to remind you of certain things. You can share stories with other people as you write them out or just keep them for yourself.
Share Stories Out Loud
When you go out for coffee with a loved one or a friend, don't be afraid to share stories about your loved one. Talk about the fancy drink they always ordered, their favorite place to eat, or anything else that comes to mind. Sharing these stories will help you to keep their memory alive and the other person might remember things about them they want to share, too.
Celebrate Their Birthday
When your loved one's birthday comes around, it's going to be a hard date. You'll think about them and what you might have done for them when that day arose if they were still with you. You shouldn't let that day pass alone as it will likely be a hard one to get through. Consider having a small gathering with your family to get through the day. You can have a meal, meet in a park, or just enjoy some cake and ice cream together and talk about your loved one's life.
Listen To Their Songs
Everyone has music they appreciate, genres they are drawn to, and songs that they consider their favorites. You might have used some of them in the cremation services in St. Louis, MO you had for them. As time passes, listen to some of the songs they enjoyed and it can bring up memories of them.