The Eco-Friendly Cremation Service Options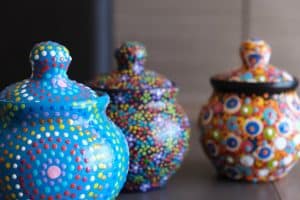 If you want to help the world in any way you can, even in your own death or after a loved one has died, then you might have certain things you want to consider to aid the environment. Many experts believe that cremation services in St. Louis, MO are better for the environment than funeral services. It's not a perfect solution as cremation does emit some carbon emissions into the air. But when given the alternative, it is a better choice for the environment overall. Here are some things to think about and consider as you move forward with the options.
What Are Your Goals?
As you think about final services, you might have certain goals that you carry with you in your everyday life, too. You might want to conserve natural resources, have as little impact on the environment as possible, and use items that are sustainable. You can do that with cremation services and still have plenty of options to consider. Talk to the providers about those goals and they will help you line things up accordingly.
Go With Cremation
Cremation isn't completely clean when it comes to the environment. The process itself lets carbon emissions out, but overall, it is more friendly than a burial. It doesn't put any harmful chemicals into the ground as burial does with embalming. There are much smaller materials used for urns than for a casket and you don't have to place anything metal in the ground—or anything in the ground at all with cremation.
Urns That Are Biodegradable
Any provider is going to give you a simple container for your loved one's remains as part of any cremation package you choose. But there are biodegradable options that you might consider as well. The container your loved one gets is little more than a cardboard box, and that can break down well over time. But there are also urns that dissolve in water if you want a water burial or those that break down easily in the earth. You might even get an urn with seeds in it and then bury it so new life will come from your loved one's ashes. It can be a beautiful sentiment.
Use The Memorial To Treat The Earth
You can do whatever you want for your loved one's memorial services at any time. You might want to have everyone do something friendly to the earth to honor your loved one and to make their services as eco-conscious as possible. You could hand out seed packets, for example, and allow them to plant things in honor of your loved one. You could also plant trees at the memorial and dedicate them to the person who died. Or, you can ask people to donate money to an environmental cause.
When you are planning cremation services in St. Louis, MO for a loved one, there are eco-friendly options to consider. Let the providers know that you like the idea of being good to the environment and they will help you to decide which directions you want to take.