Things To Anticipate With Cremation Services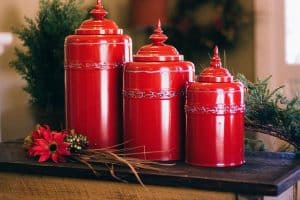 When you decide that cremation services in St. Louis, MO are the right direction for a family member of yours that has passed away, that's a big decision to make. You are going to want to decide other things and these decisions might feel overwhelming. It's good to be able to anticipate some things that will happen so you can start to think about the things you are going to need to decide and what you can put off as well. Here are a few things to look at.
Deciding Between Simple Container And Urn Options
Any cremation package, even the most basic of them, is going to come with everything you have to have for your loved one's cremation. They all include a simple container for remains, for example. You don't have to get an urn at all, but you also can. Many people like to add an urn to the cremation package so they have something more unique and special for their loved ones. You will have to decide if you want your loved one's remains placed in a simple container or an urn of some kind. If you want an urn, you have to figure out what you need there.
A Fast Turnaround
Keep in mind that cremation is a permanent method. Once the cremation is processed, it cannot be reversed. You need to be absolutely certain that is what you want for your loved one before you sign the cremation consent forms. If you move forward, understand that it's usually a fast turnaround. You will get the ashes back and can proceed with whatever else you want quickly.
Ash Receiving
The cremation provider is going to return your loved one's ashes to you in the container you choose. It can be hard to receive those and feel like that is all you have left of your loved one, but it can also be your cue to continue on with other services and honor that person. You don't have to do anything right away and can instead keep the ashes in your home.
Memorial Service Options
Once the cremation is processed, you don't have a timeline for other decisions. You get to decide when other things happen, or if they happen at all. You might want to have a memorial service for your love done, for example, and that can happen right away or whenever you want in the future. You can also have something that feels traditional or something more celebratory in nature. The options are completely up to you and on any timeline you choose.
Final Resting Place Choices
The final resting place choice is also completely open and up to you. It's also something you can decide on right away or think about as you move forward with your life and the grief process as a whole.
When you decide on cremation services in St. Louis, MO for a loved one, there are other things you are going to want to decide after that.