Understanding Cremation Package Options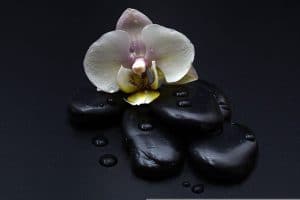 When you are faced with making final service plans in advance for yourself, or if you need to make service plans for a loved one, it's important to look through the different options on the table for cremation services in Ballwin, MO. There are a variety of packages available and you are going to want to understand the choices so you can make the right decisions for everyone involved. Here are a few of the package options that you might want to think over and perhaps choose between.
Simple, Direct Cremation
The most basic cremation option is a simple, direct cremation. This cremation has no services beforehand and the packages are quite simple. They are going to include everything the person needs, like transportation, the cremation process, and a simple container. Without any services ahead of the cremation, the cost of this type of package is the lowest you can get. It's nice to get everything you need in one place and not worry about having anything left out. It's also nice to have things on a budget you can afford.
Cremation With A Visitation
Basic, direct cremation can be a great fit for some families, but you might want to be able to see your loved one the last time before that process takes place. You could choose to have a visitation service, for example, before the cremation takes place. You and select family members can see your loved one before the cremation takes place. Or, you can open a visitation service to the public and have the community participate in honoring your loved one.
Cremation With A Witness
You might want to actually witness your loved one's cremation service and that can be a nice way to get the closure you need while gathering the close family for support. You don't have to have services ahead of time, but witnessing the services can be a nice way to help you move forward. You might even like the idea of simply being there for your loved one in that way so they aren't alone.
Cremation Followed By A Memorial
Many people who have a cremation done for a family member might also want to have a memorial service for them after the cremation service. Memorials can happen at any time and can be anything you want. You can do things on your own timeline, which can give you time to think things through, plan, and talk to your family about what they would like to have to happen. It's nice to be able to do things right away, or in the future whenever you are ready for the service.
Full Cremation
There's a lot more to full cremation as a funeral and visitation will happen prior to the cremation service. Once those occur and cremation is completed, you can choose a final resting place at your own pace.
When you are trying to figure out what package you want for cremation services in Ballwin, MO, either for a loved one or for someone in your family who passed on, there are options.